About us
Find out more about Richmond Hill Hotel
Atop the idyllic Richmond Hill in beautiful leafy Surrey, yet moments from the District Line, you'll feel a million miles away in London's greenest gem. The stunning panorama of Richmond Park encapsulates a timeless sense of beauty, and inside Richmond Hill Hotel Georgian style and comfort meet modern flourishes, in our recently refurbished design haven.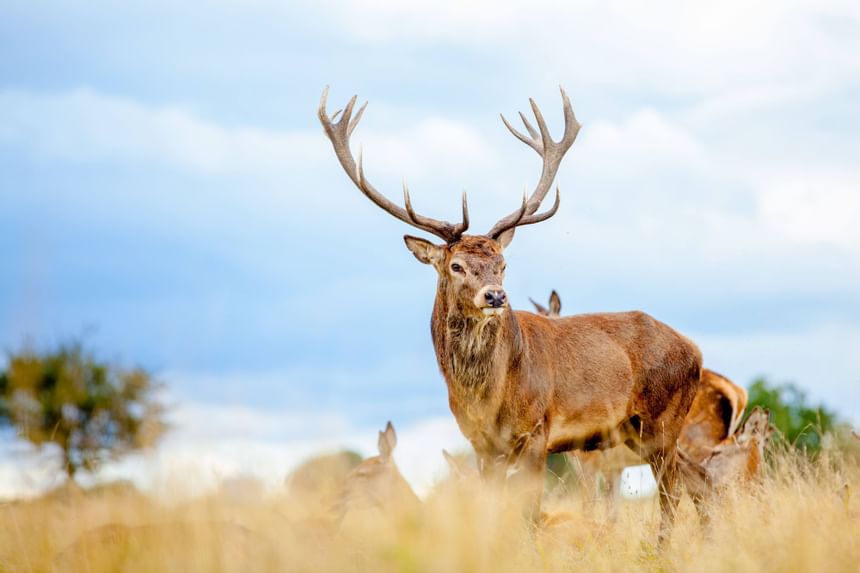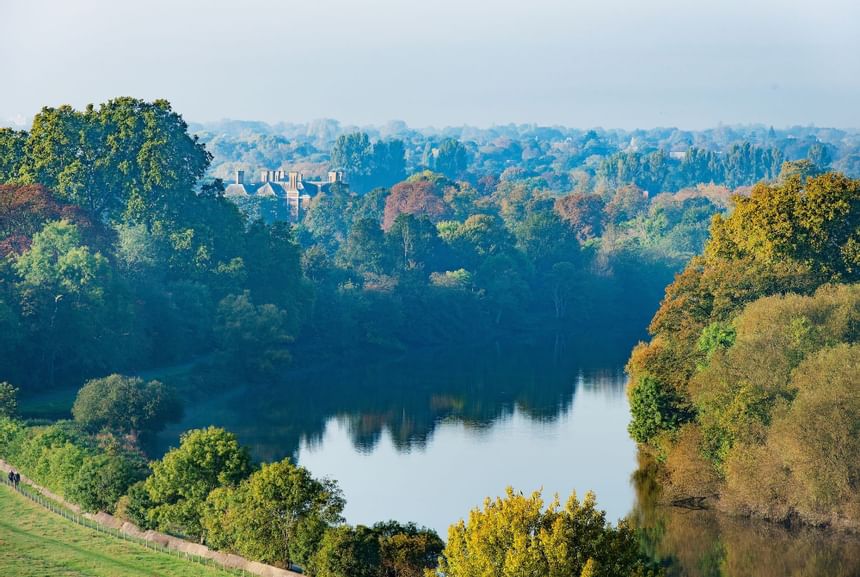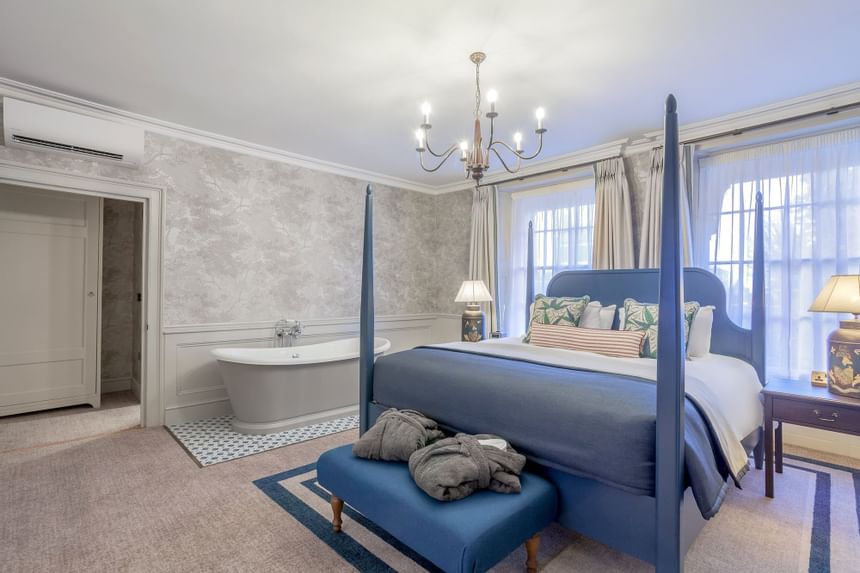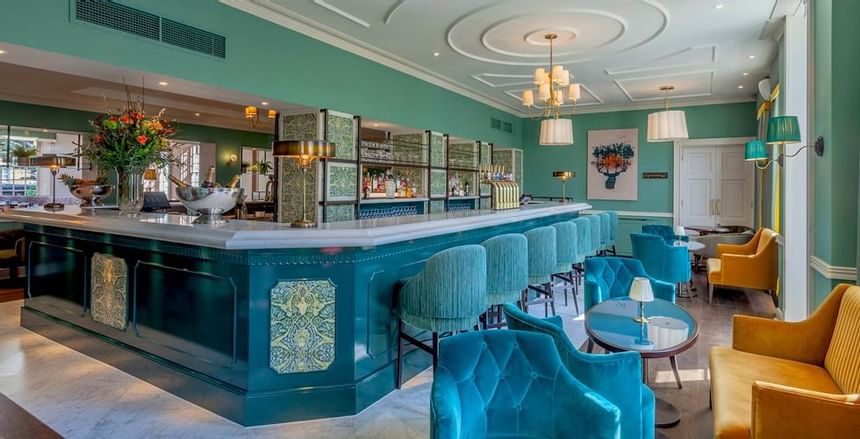 Our history
Richmond Hill Hotel is no ordinary building, with its spectacular views and prime leafy location this just isn't an average place to visit. Situated on top of Richmond Hill, the surrounding medieval landscape was once dotted with picturesque riverside villages and orchards. It began to evolve from the construction of Sheen and Hampton Court Palaces where successive royal and aristocratic families moved in.
Richmond Park was originally enclosed for royal hunting. A series of grand houses, magnificent gardens and parks soon rose up from the water meads and woodland. Richmond Hill Hotel took shape in 1726 when two houses were built on the site. Over time, adjacent properties were added to fully form the hotel. Today, the building is part of a landmark conservation area, it also has two National Heritage List entries to top off its prime reputation. There is a reason why Turner and Constable came to paint on Richmond Hill. The landscape is breathtakingly calm, creating total relaxation.
Our grand dame of Richmond tells of English high society at its most charismatic. Over the years the hotel has become renowned internationally and has been frequented by royalty, senior politicians and many stars of stage and screen, all appreciating the rich heritage, idyllic location and of course the famous and protected views from the Terrace, which we hope you will enjoy during your stay. Defined by colourful personalities, artists and literary greats, the charm of Richmond Hill Hotel's heritage blends with the natural beauty of the local surroundings.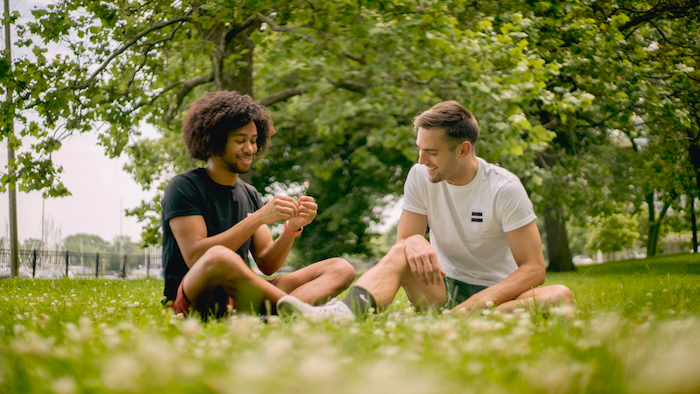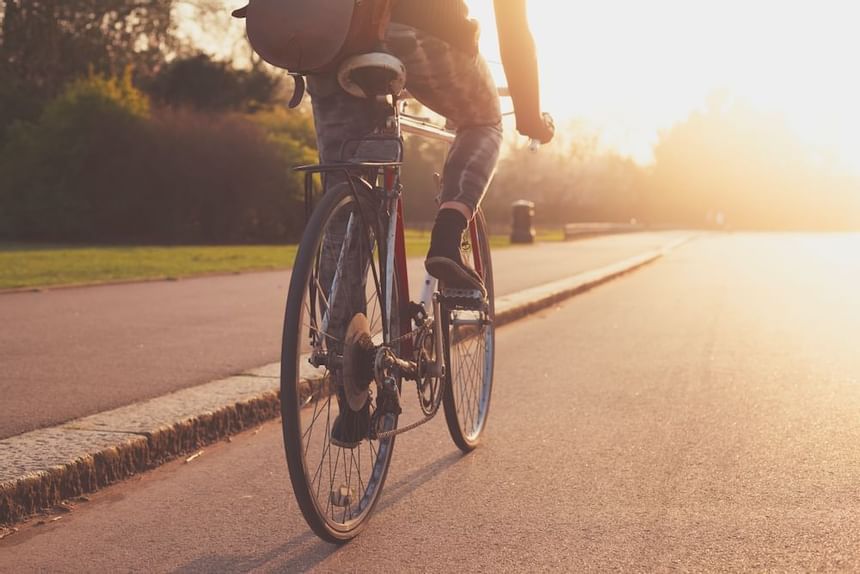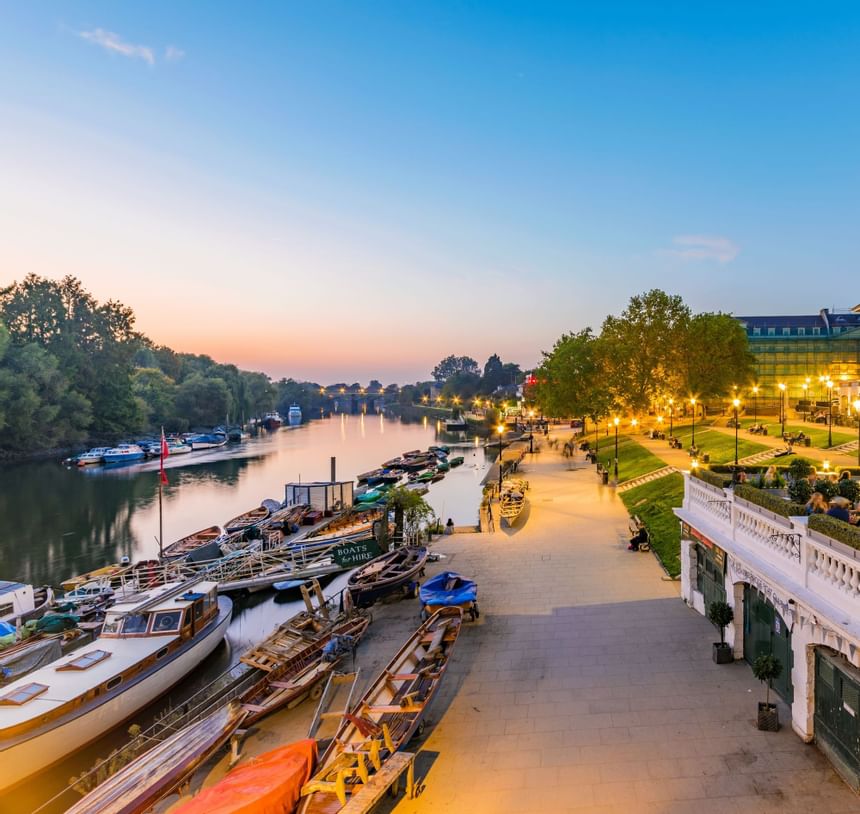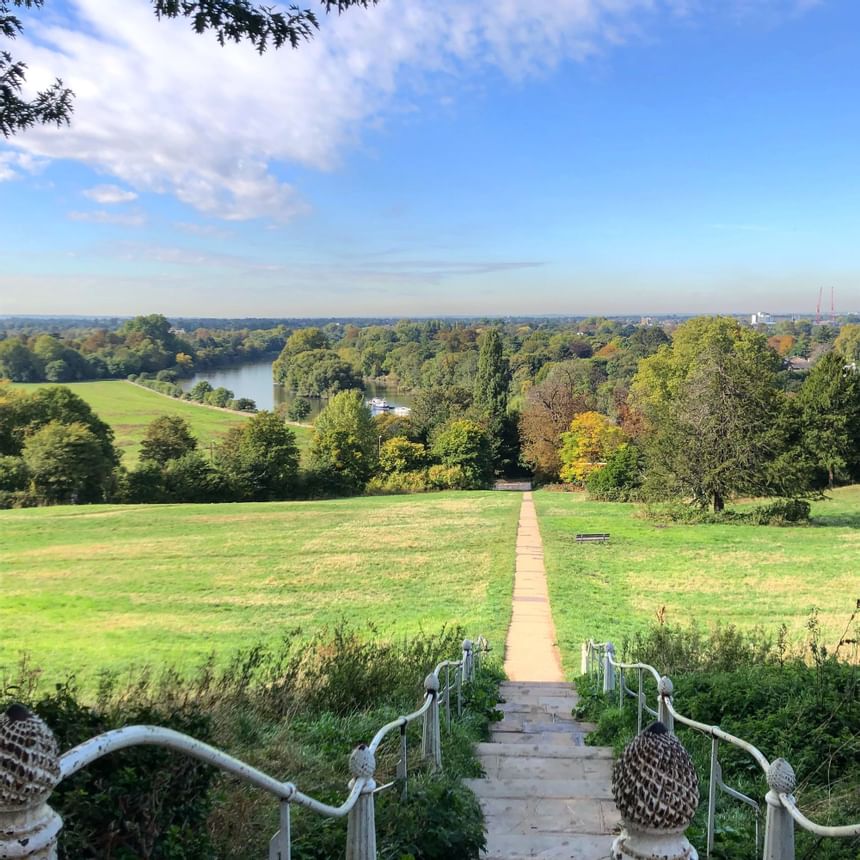 Our hotel
With the luxury of contemporary fittings, bespoke detailing and subtle tones, the hotel offers a Georgian setting for the modern mind. Our destination restaurant, bar and terrace, 144 On The Hill compliments the hotels elegance with an inspired menu and calm considered spaces to meet, dine and relax.
Our Georgian townhouse underwent a multi-million-pound refurbishment programme, which finished in 2019, and now stands proud as a 144 bedroom property. Each of the 69 Georgian bedrooms have been individually designed with a nod to the local character, history and tradition of Richmond and complement our contemporary 'Hill Collection' rooms. The interiors draw upon existing characteristics to create clean line silhouettes and an overarching sense of tranquillity. A Georgian colour palate has been used throughout and Richmond designer blacksmith Joshua de Lisle has been commissioned to create bespoke detailing in the bedrooms and en-suite bathrooms.
The refurbishment programme was devised by award-winning K&H Design, and meticulous in design detail, you'll find pieces by British and local artisans and cabinet makers throughout. Bedrooms feature Heal's king-size beds with furniture commissioned to fit within each of the individual room styles. Deep free-standing baths or spacious walk in showers further enhance the familial townhouse experience.
As part of our environmental commitment, we have implemented a series of sustainability initiatives in a continued effort to reduce our carbon footprint. Green initiatives such as energy saving key systems, dimmers and low energy lighting have been installed wherever possible and each of the Grade II listed windows have been sympathetically restored and repurposed to retain heat.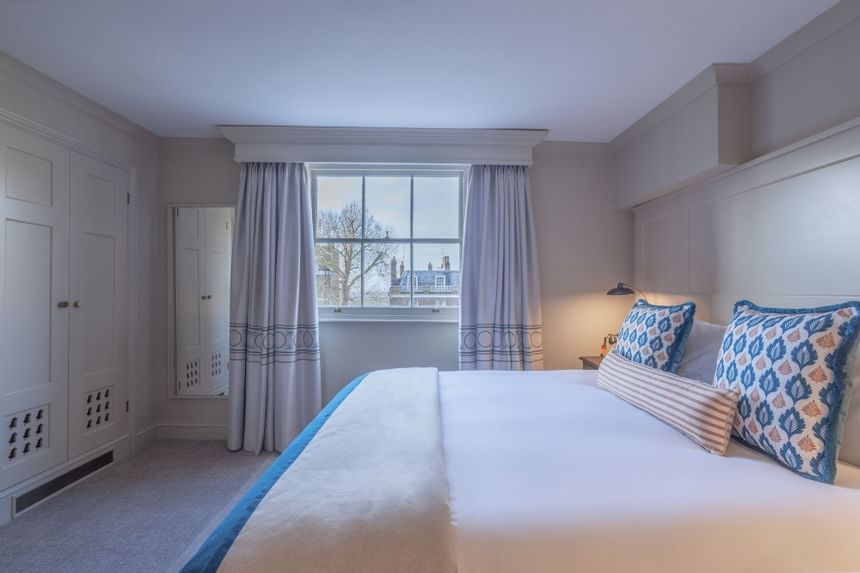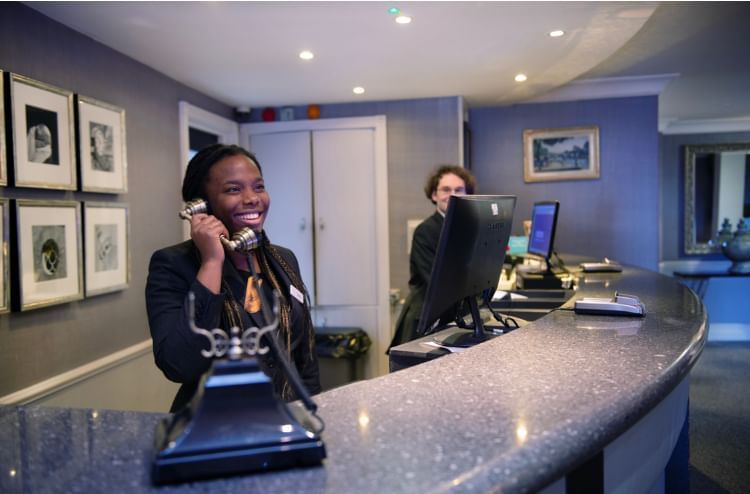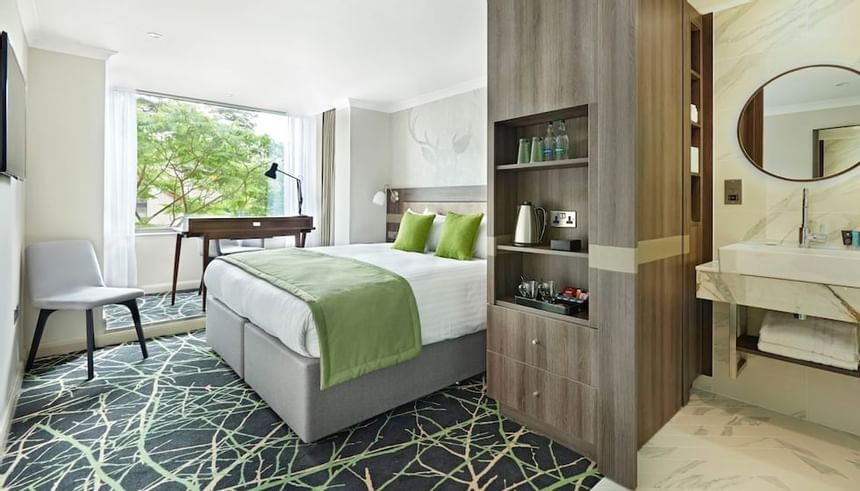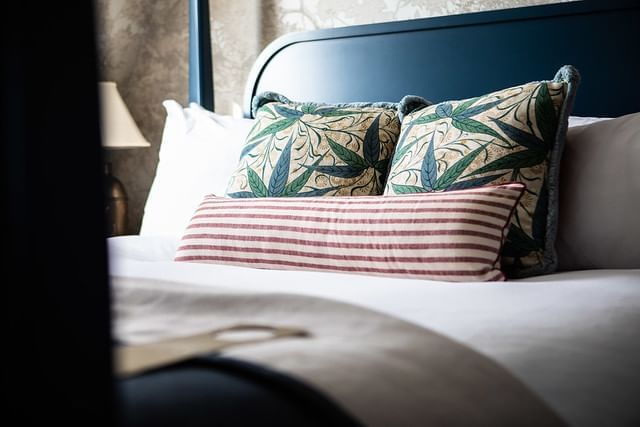 Our restaurant
Taking inspiration from the town's rich heritage and inspired by the flora and fauna of Richmond Park, our restaurant, bar and terrace, 144 On The Hill is an independent restaurant and bar embracing a contemporary yet timeless identity. Combining the Georgian architecture of the building with the fine elegant detailing of the interior, the design is influenced by famous poets, writers and artists including portrait painter and former resident of the area, Thomas Hudson.
144 On The Hill offers a series of spaces all of which are dedicated to providing a distinct experience, whilst being effortlessly connected. Every area has been carefully considered to become a place to kick back, brunch, lunch or dine, whether for a business breakfast, friendly get-together or private celebration. The bar and lounge offer an upbeat vibe where guests can enjoy live music, casual drinks and a selection of delicious dishes. The Snug is a quiet, comfortable, intimate space perfect for cosy down-time, and the outdoor terrace provides a gorgeous setting to while away an evening. Our extensive gin list holds over 75 of our favourite hand-picked tipples to choose from, each with their own distinct style perfect for curious imbibers.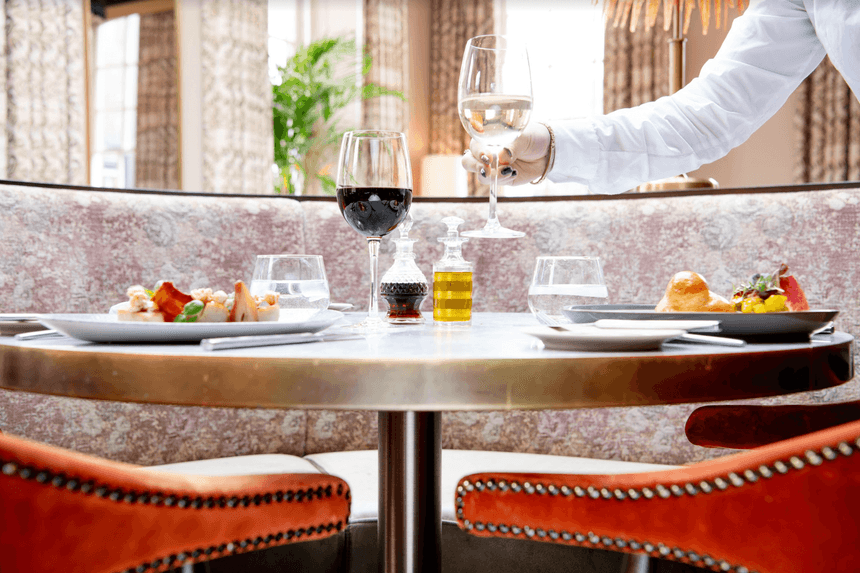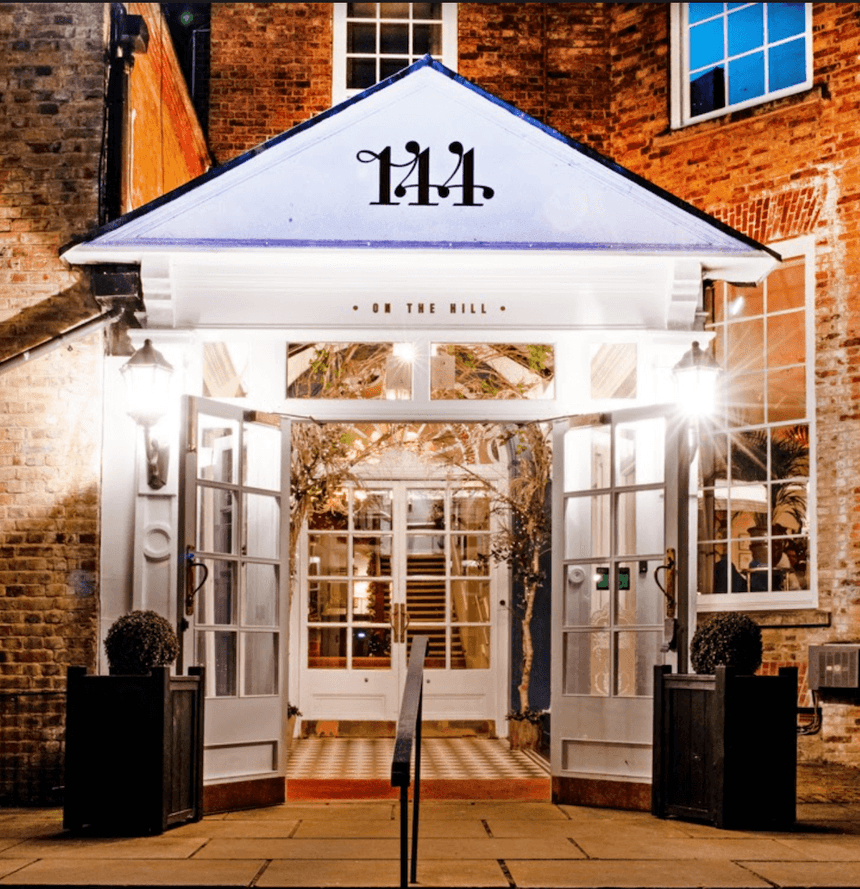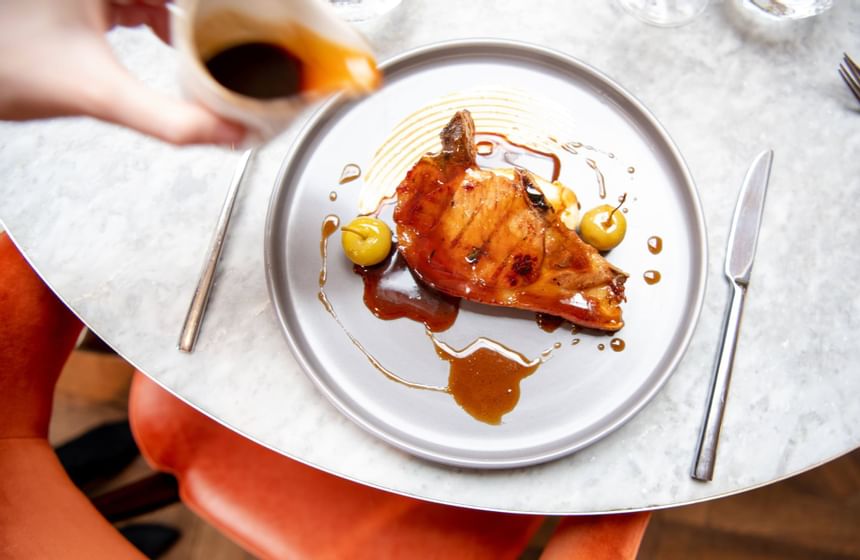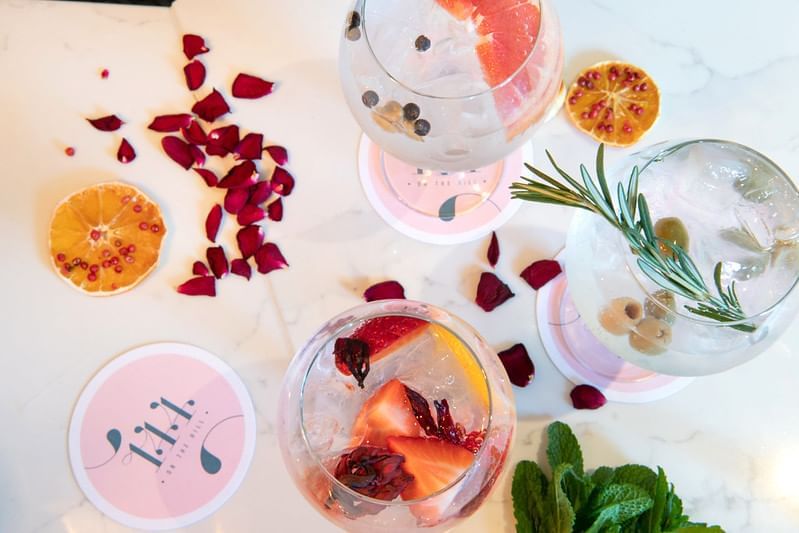 Our local area
From getting active in our vast outdoor surroundings, to exploring the gorgeous Richmond town centre, we are perfectly located for you to make your visit as energetic or relaxed as you like. Start at Richmond Terrace, adjacent to the hotel and explore The Riverside area, which incorporates some of the most beautiful areas of Richmond including Petersham Meadows and the historic area around Heron Square. Take in the incredible architecture as you head to Richmond town centre, renowned for great shopping, boasting a mix of high street stores and independent boutiques. Later, stroll amongst the wild deer in Richmond Park, enjoy an invigorating run along the Thames, or take part in a spot of yoga or golf in the park - all to be enjoyed within the most stunning surroundings.
We do hope you'll join us on the hill soon x