Taste the sunshine: A non-alcoholic cocktail recipe
To lift spirits (pun intended) this January we thought we would share a non-alcoholic cocktail recipe from our team here at Richmond Hill that you could try at home. Alternatively pop by anytime and we would love to make one for you.
With a fresh, fruity flavour and a welcome injection of strawberries, it is the perfect treat for a dark winters evening.
Strawberry fields recipe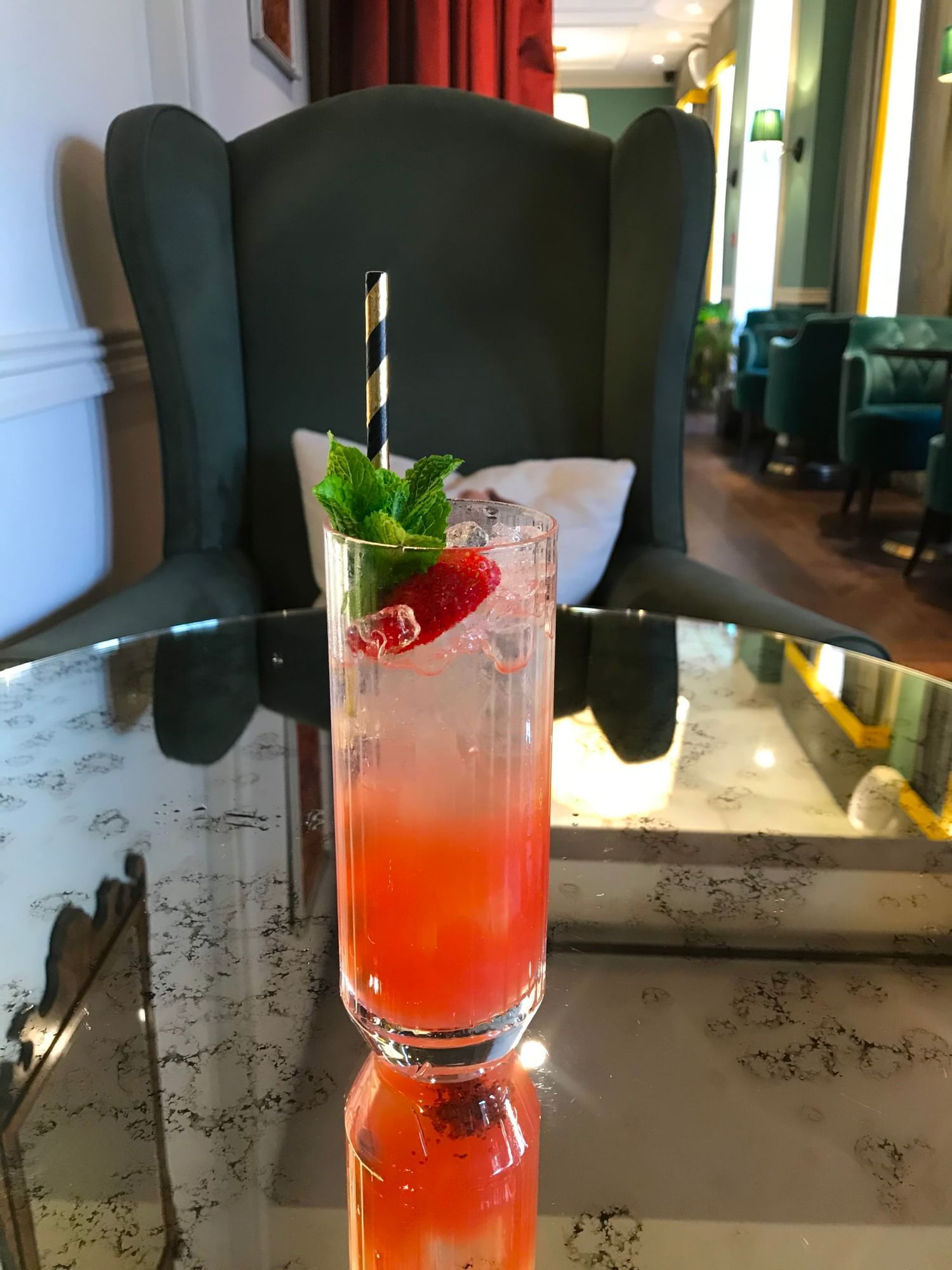 Ingredients
Strawberry extract - 20ml
Fresh squeezed lime - 13ml
Peach essence - 5 drops
Apple juice - 100ml
Soda - to top
Method
Chill a glass in the freezer or put some ice cubes in the glass whilst you make the cocktail
Mix all of the ingredients (excluding the soda)
Pour into the glass (with the ice cubes removed)
Top with the soda
ENJOY
You can peruse all of the spectacular cocktails we serve up at 144 On The Hill here.