International Women's Day 2022: Break the bias
Here atop the hill, diversity and inclusivity aren't just buzz words, it is what we live and breathe everyday and has been the cornerstone to creating a strong, passionate and varied workforce.
To celebrate the wonderful women that work with us is one step forward in creating a world and an industry that is inclusive and equal.
For International Women's Day this year we're taking a look at a few of the many amazing women that make Richmond Hill Hotel what it is today. So without further ado, let us introduce you to:
Diane | General Manager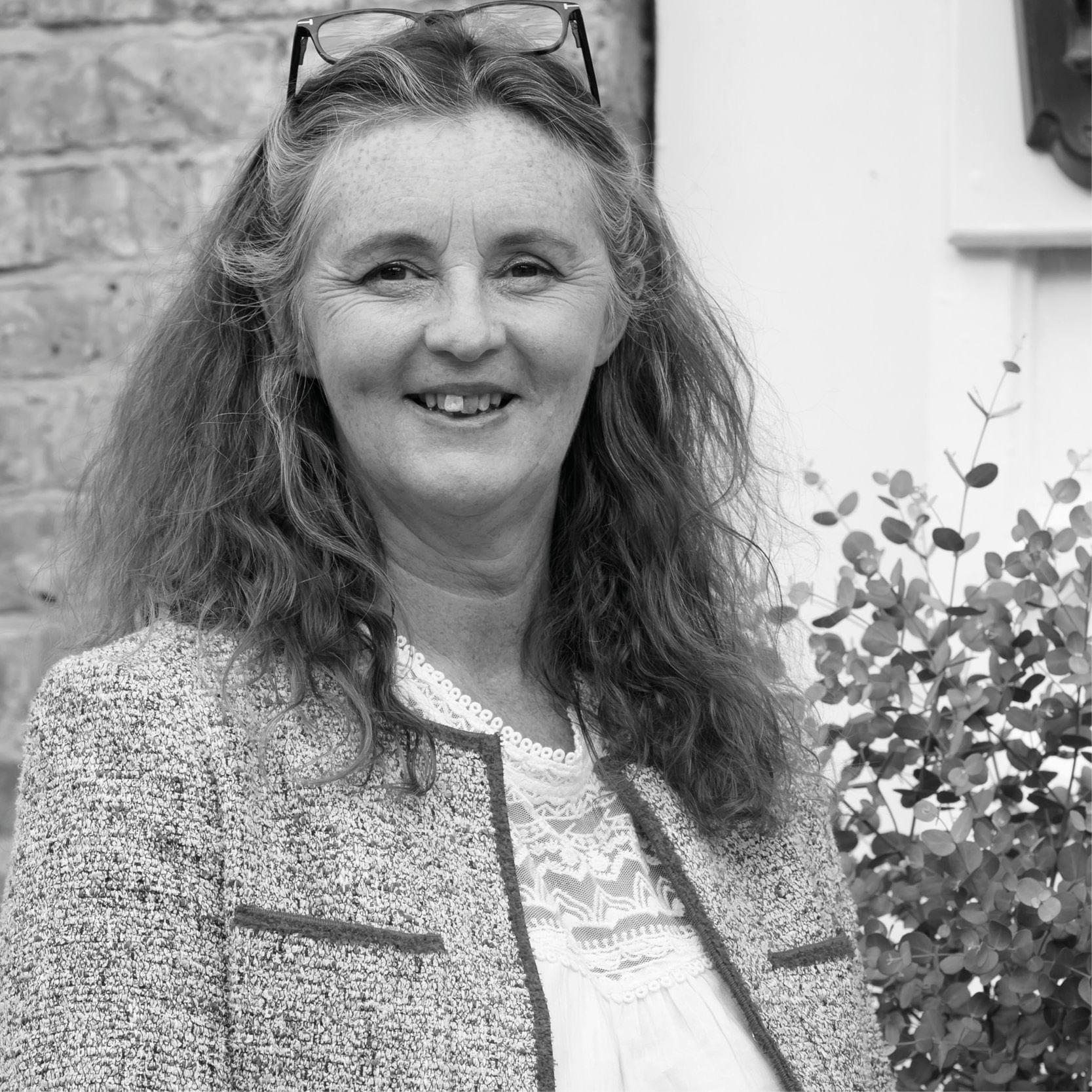 Time in the role:
I recently celebrated 30 years with the hotel.
What do you love about your role?
I love everything about my role and being a part of this hotel - that is truly what has kept me here throughout these 30 years. The people I get to work with really make being here an experience, the way we tackle problems together and the way in which we always celebrate each other's success - with that centralised goal of ensuring that the guests take away only the best of memories.
The guests themselves really make this role enjoyable too! Being able to connect with them, forging genuine relationships with those that stay with us maybe just once and those that are also repeat visitors who have lots of stories to share.
No one day at Richmond Hill is the same, and I think that works well for me and also many others across the business. It definitely keeps you on your toes, and it just means that you're also still learning. You adapt day to day and deal with so many situations.
What do you enjoy doing outside of work?
My children always come first. I love spending time with them and supporting their passions and what they enjoy doing with their life - it's such a wonderful thing to be able to share. Aside from my children, I enjoy being in such a close proximity to London - theatre is definitely something I absolutely love and the city has so much going on all the time! And if we're talking about all things food, which of course is a favourite, I would say that Japanese cuisine and sushi are taking the top spot at the moment.
Priyanka | Reservations Agent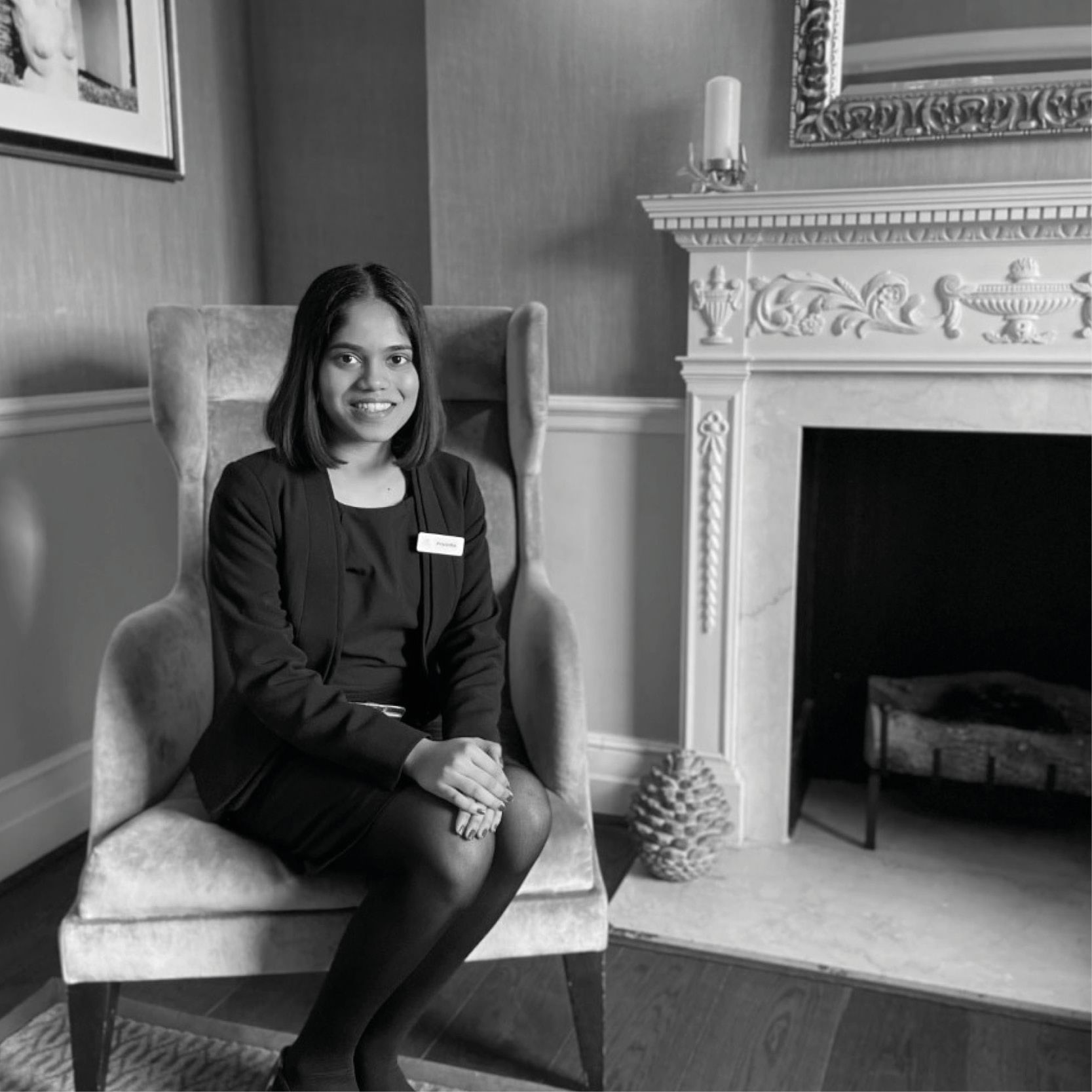 Time in the role:
3 months - I only started in December!
What do you love about your role?
Well, firstly I just love the hotel! When I first came here for my interview I just fell in love with the history and how amazing the spaces all look. The reception team really stood out for me - from that very first moment they immediately made me feel welcomed and were just so super sweet and attentive - this really makes a difference when you're just starting with a new job. At that point, they didn't know who I was or why I was here, so it was just super comforting and made me instantly relaxed.
What I really love the most specifically about my role is the team, you can just see that everyone is giving it 100% all the time. It really drives you to also put just as much care into it, and then when you read that guest feedback it just makes it all the more worthwhile. When you hear about the guest story, there really is this team motivation to ensure that they have a wonderful experience and that positive energy really just radiates through all aspects of the job. It's so nice to work in a place where everyone is just so dedicated to delivering the best.
Everyone is always so supportive. It doesn't matter if someone doesn't work in the same department as you, if you have a question or something you need help with, they're on hand to help. It's also lovely as Diane is on hand to also help with the team, and as the General Manager of the hotel this seems quite unusual, but it's comforting to know that you can approach anyone in the business.
What do you enjoy doing outside of work?
I think my favourite things to do are going out on walks and getting lost in a bit of music. If I'm not doing that, sewing is really how I like to spend my time. It's often very difficult to find clothes in my size, so it's a good skill to have to be able to alter those items that you usually just wouldn't have been able to wear.
Ann-Marie | Reception Lobby Hostess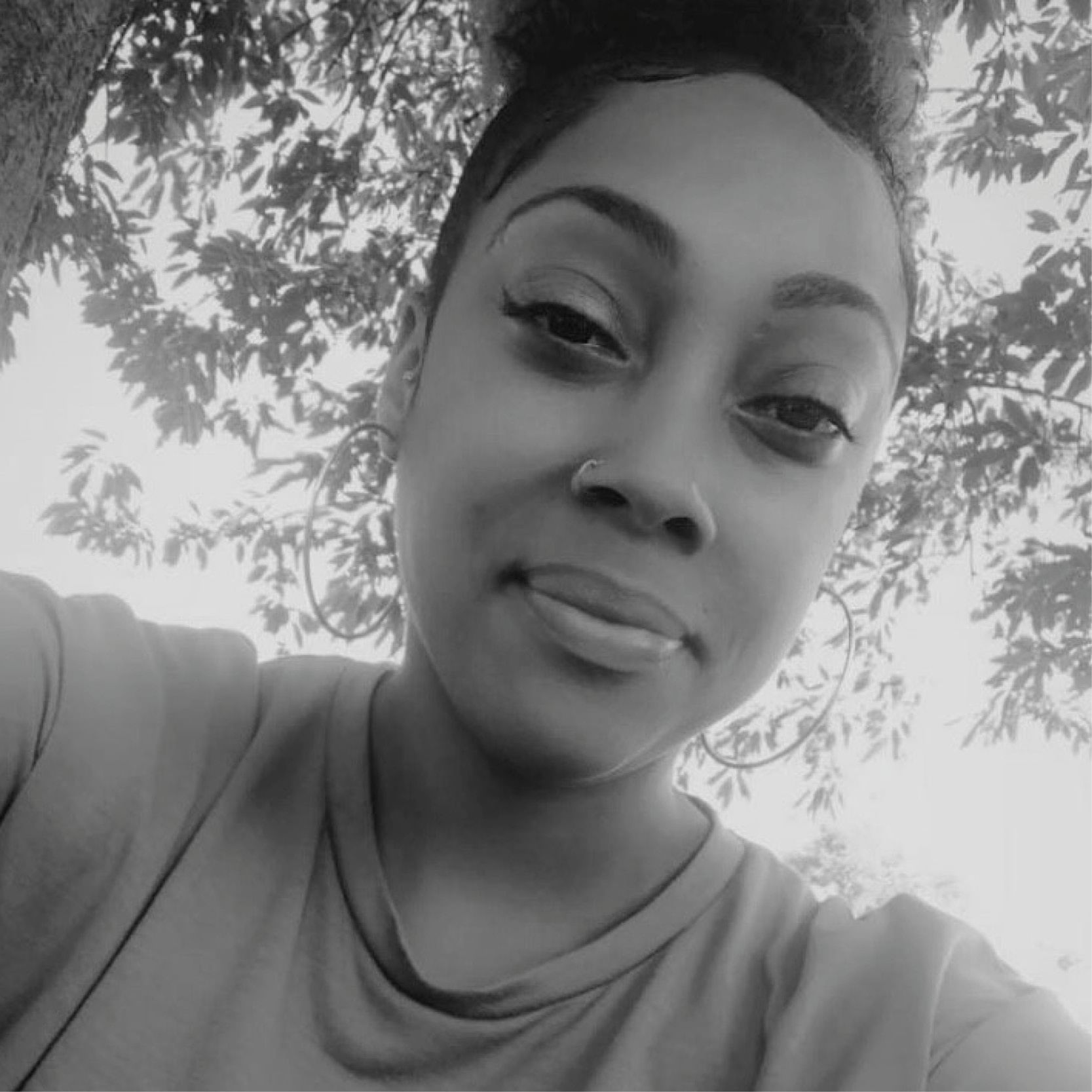 Time in the role:
I have been a lobby host for about 6 months now.
What do you love about the role?
My role is completely customer facing and I spend a lot of my time meeting and greeting guests - I'm there to direct them when they have any questions or are perhaps a little lost! I also help with reception when they are busy and spend time on the phone with those guest queries. I also have a responsibility for guest luggage and keeping the reception and lobby tidy - it is the first thing that guests will see so it always feels very important!
My favourite part about this job is meeting people I may never get the chance to normally interact with. I particularly enjoy when dogs come with their families as I'm a big dog lover (you may find me with treats in my pocket). Overall I am always happy to help, being kind is what I'm good at!
What do you enjoy doing outside of work?
My hobbies outside of work are spending time with friends and family whether that be travelling when I can, or staying home playing board games. I am also a volunteer and advocate for a knife crime charity and work closely with them in my spare time trying to make an impact on the local community.
Ana | Waitress at 144 On The Hill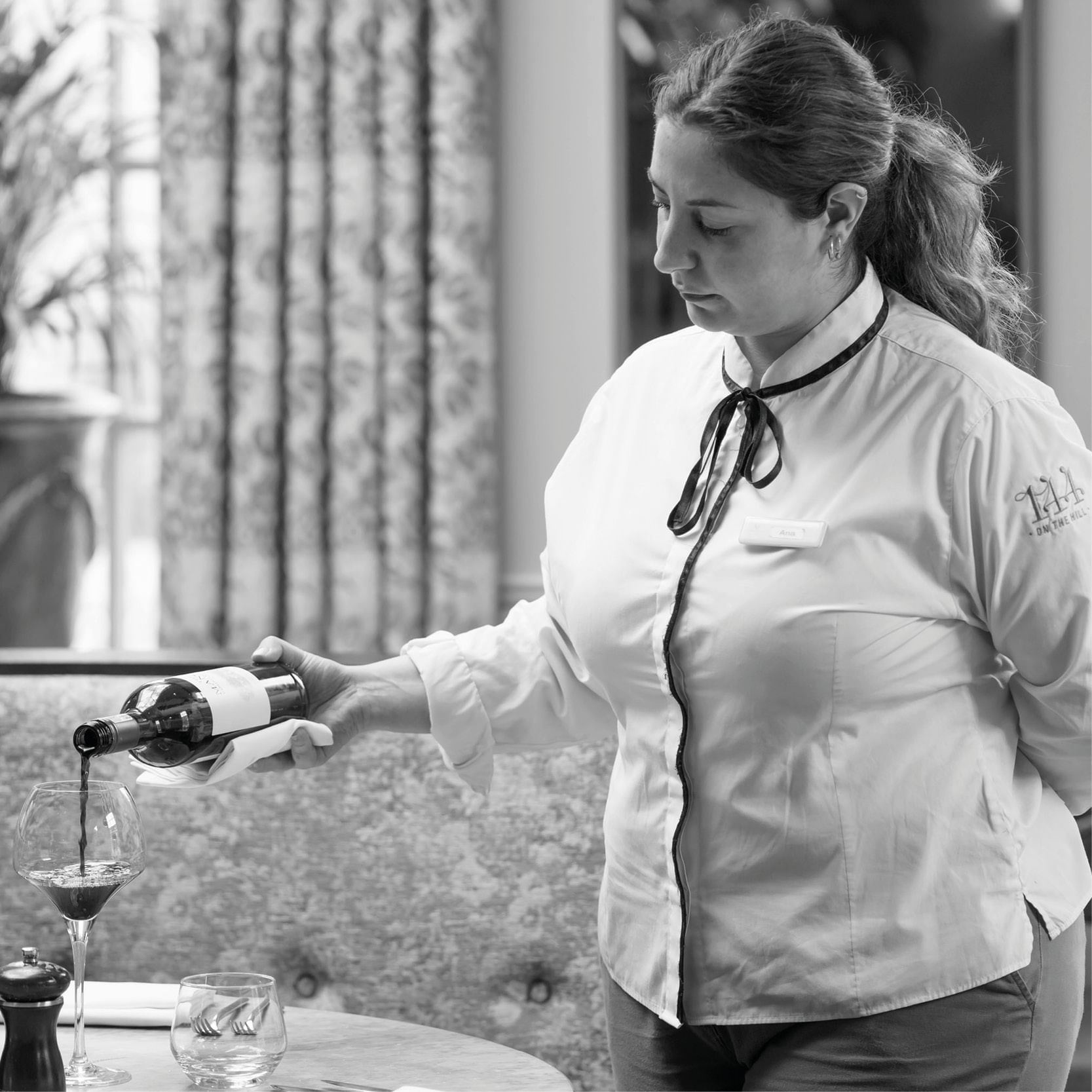 Time in the role:
I have been in this role for two and a half years.
What do you love about the role?
My time is usually split between the breakfast and the evening shifts, and as I have been here for over two years, I also spend my time with some of the younger team members who are less experienced - I help support them and work with them on developing their skills. This is something I really enjoy doing and the team are supporting me in being able to do a supervisor course, which I will finish in September of this year which is really exciting and great for my development.
There is such a family culture here and I have developed a real bond with both my colleagues and some of the lovely regulars that come through the door. Forging these relationships makes me so proud of the service we offer here and how we treat our guests. You can really tell that we're all in it together.
What do you enjoy doing outside of work?
My days at work are always very busy, and involve me talking to lots of people. Though I absolutely love that at work, when I do have time off I really just like to relax in peace and quiet. It's a simple thing but I really just love going for walks, listening to music and just soaking up the local surroundings - there's nothing better!
If you've been considering a career in hospitality, but feel like there may be barriers within the sector that you're shooting for, we hope hearing from just a handful of our amazing team has been a source of inspiration.
To celebrate International Women's Day it really is a global team effort in forging equality for women, by celebrating women and their achievements, raising awareness of those biases across many different industries and most importantly, taking action.
If you're ready to take a hill-top step in your career, take a look at our current vacancies or find out more about working with us here.